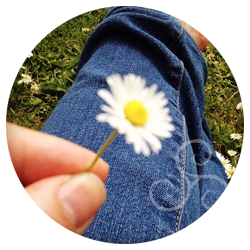 Welcome to the website of Sydney Bell, social worker, speaker, writer and body positive advocate.  Sydney's passion is providing spaces and opportunities for people to reclaim their body sovereignty.
Body Sovereignty is a a framework for healing developmed by Sydney that embraces self compassion, mindfulness and discernment to support fostering unconditional positive regard for the self and the body and freedom from feelings of body shame.  Sydney believes these three elements bring a sustainable energy to efforts for better health and wellbeing.
Sydney's wellness philosophy is grounded in the principles of Health at Every Size®, which suggests a shift to a weight neutral approach to health and well-being.  Instead we work to embrace body diversity and look for ways to healthfully support our body and ourselves.

Ninefold Festival  – Ithaca, NY
September 2017
Sydney will be presenting at the upcoming Ninefold Festival hosted by The Sisterhood of Avalon. Join her in upstate New York September 29 to October 1 for "Body Sovereignty in The Three Realms."
Keynote Speaker – Nourish Conference, Saskatoon SK
November 17 & 18, 2017