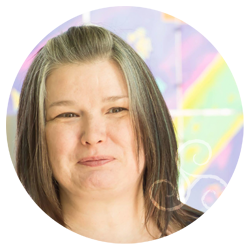 to Embracing the Body Divine.
I'm Sydney, a registered Social Worker (MSW) offering therapeutic services to support people with a range of life challenges such as depression, anxiety, unhelpful patterns, or relationship and family issues.
My passion is working with people who are experiencing body issues reclaim their body sovereignty. Through work with clients and my own personal healing journey,  I have developed a framework for healing that embraces self compassion, mindfulness and discernment to support fostering unconditional positive regard for the self and the body and freedom from feelings of body shame.  I believe these three elements bring a sustainable energy to efforts for better health and wellbeing.
In my practice, I embrace a strengths-based approach and work in partnership with my clients to identify and mobilize that which is already working and strategize together to begin to shift what isn't.  My wellness philosophy is grounded in the principles of Health at Every Size®, and I truly believe our health and wellbeing is better supported by focusing our efforts away from a focus on weight or body size.  Instead I encourage working to embrace body diversity and looking for ways to healthfully support our body and ourselves.
"Working with Sydney was one of the best choices I have made on my long journey of dealing with body and food issues, something I have struggled with all my life. … I am so grateful for everything Sydney taught me, and I carry those lessons with me every day. "