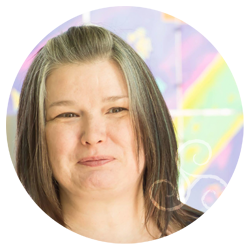 …to Embracing The  Body Divine.
The website of Sydney Bell, speaker, teacher and body image coach, whose passion is providing opportunities for people to reclaim their body sovereignty.
Sydney has developed a framework for healing that embraces self compassion, mindfulness and discernment to support fostering unconditional positive regard for the self and the body and freedom from feelings of body shame.  Sydney believes these three elements bring a sustainable energy to efforts for better health and wellbeing.
Sydney's wellness philosophy is grounded in the principles of Health at Every Size®, which suggests a shift to a weight neutral approach to health and well-being.  Instead we work to embrace body diversity and look for ways to healthfully support our body and ourselves.
Coaching Services – Reclaim Your Body Sovereignty!
Are you looking to let go of body shame and reclaim feeling good in your body?  Sydney is available to work with you on a one to one basis to support your journey.  Body Image Coaching sessions are available via video chat interfaces.  Go here for more information.
"Working with Sydney was one of the best choices I have made on my long journey of dealing with body and food issues, something I have struggled with all my life. … I am so grateful for everything Sydney taught me, and I carry those lessons with me every day. "
What's New / Speaking Engagements
Ninefold Festival  – Ithaca, NY
September 2017
Sydney will be presenting at the upcoming Ninefold Festival hosted by The Sisterhood of Avalon. Join her in upstate New York September 29 to October 1 for "Body Sovereignty in The Three Realms."
Keynote Speaker – Nourish Conference, Saskatoon SK
November 17 & 18, 2017